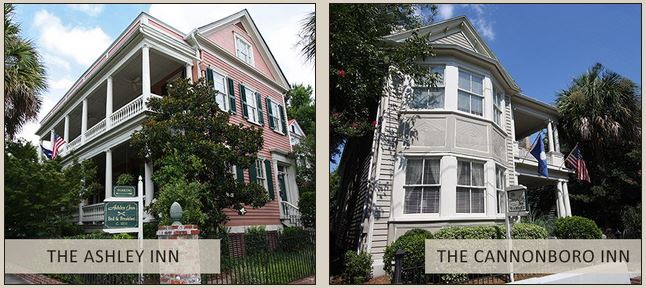 Prepare to be pampered at two of Charleston's bed and breakfasts, the Ashley Inn or Cannonboro Inn. The pace is relaxed – The decor is subtly elegant and inviting. Our knowledgeable, friendly and helpful staff is waiting to assist you. We are conveniently located in the residential historic district six blocks due west of the Charleston Visitor's Center, which is the beginning of the commercial area of the city.
As you plan to visit Charleston, SC, why make a reservation at a local hotel when you can be pampered at one of our historic bed and breakfasts? 
What a great alternative to Charleston's local hotels!
What better way to introduce yourself to our historic city than to stay in one of our historic inns!!
"This is what Southern Hospitality is all about."